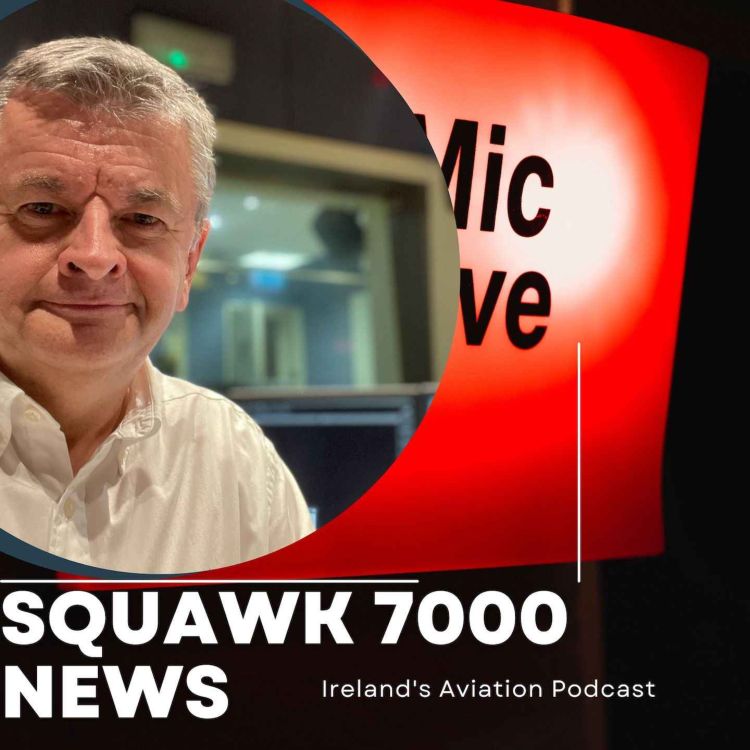 Squawk7000 - Aviation news from Ireland,
Aviation News Week September 18th, 2023
Welcome to Squawk 7000's weekly round-up of aviation news from Ireland, brought to you in partnership with FlyingInIreland.com and Pilot.ie for the week starting September 18th. Remember to subscribe and keep us your top choice for Ireland's aviation podcast, delivering news to your device every Monday morning. Remember to ask your smart device, Alexa or Google, to Play Squawk 7000.
The headlines this week;
Multiple aviation events, including the Breakfast Fly-in at Birr, face postponement due to unfavourable weather conditions, affecting general aviation activities.
 The Irish Aviation Authority (IAA) criticises a drone operator in Clonmel for breaching privacy and posing flight safety risks during a road collision, underscoring violations of drone regulations.
 Michael O'Leary, Ryanair's CEO, criticises night flight planning restrictions at Dublin Airport and proposes the Dublin Airport Authority's acquisition of adjacent land for expansion, emphasising the need for competitive pricing.
 The Ulster Aviation Society receives a prized Hawk aircraft as a gift from the Red Arrows, enhancing their collection and furthering their commitment to aviation history.
 Aer Lingus partners with Nobox recruitment to initiate a recruitment drive, aiming to hire over 200 cabin crew members, aligning with the airline's workforce diversification strategy and commitment to career progression for employees.