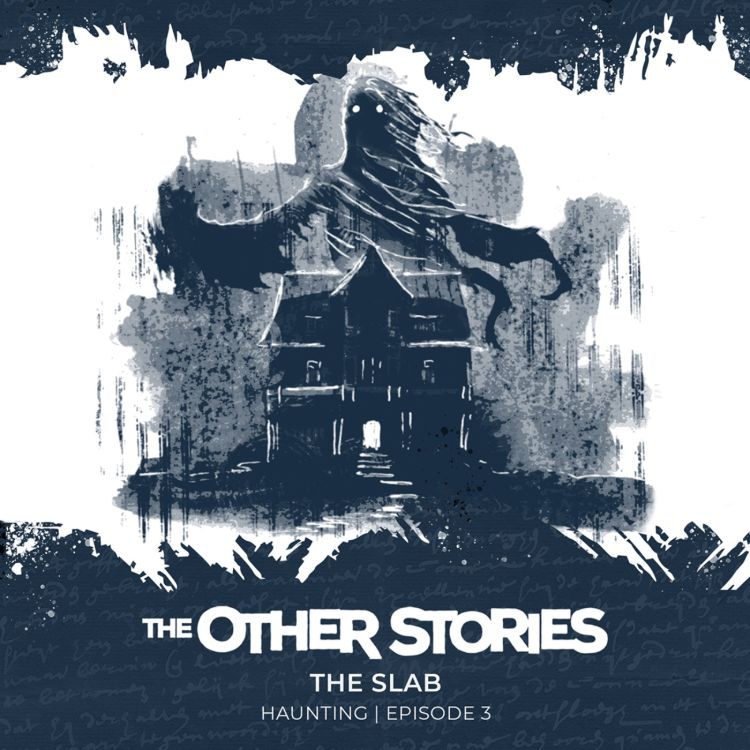 The Other Stories | Sci-Fi, Horror, Thriller, WTF Stories
The Slab
'A working stiff finds himself on a mobster's bad side and discovers that the afterlife is nothing like its depiction in the movies.'
Written by C.B. Oliver
Narrated by Justin Fife
Edited by Karl Hughes
With music by Kai Engel
And Thom Robson (https://www.thomrobsonmusic.com/)
The episode illustration was provided by Luke Spooner of Carrion House (https://carrionhouse.com/)
And sound effects provided by Freesound.org
A quick thanks to our community managers, Joshua Boucher and Jasmine Arch
And Carolyn O'Brien for helping with our submission reading.
And to Ben Errington for shooting down the legions of rabid boredom baboons with his double barrelled social media shotgun.
C.B. Oliver is a full time engineer and a part time wannabe writer. They are not currently active on twitter but they can be contacted at cboliver93@gmail.com.
Voice actor and podcaster follow Justin Fife on Twitter at www.twitter.com/justinbfife
You can join our Bookclub, Movieclub, and writing exercises over at Facebook.com/groups/theotherstories.
T-shirts, mugs, posters, and comic books are available at www.gumroad.com/hawkandcleaver
Get help with your short stories and your podcasts by heading to TheOtherStories.Net/services
The Other Stories is a production of the story studio, Hawk & Cleaver, and is brought to you with a Creative Commons – Attribution-NonCommercial-NoDerivatives license. Don't change it. Don't sell it. But by all means… share the hell out of it.