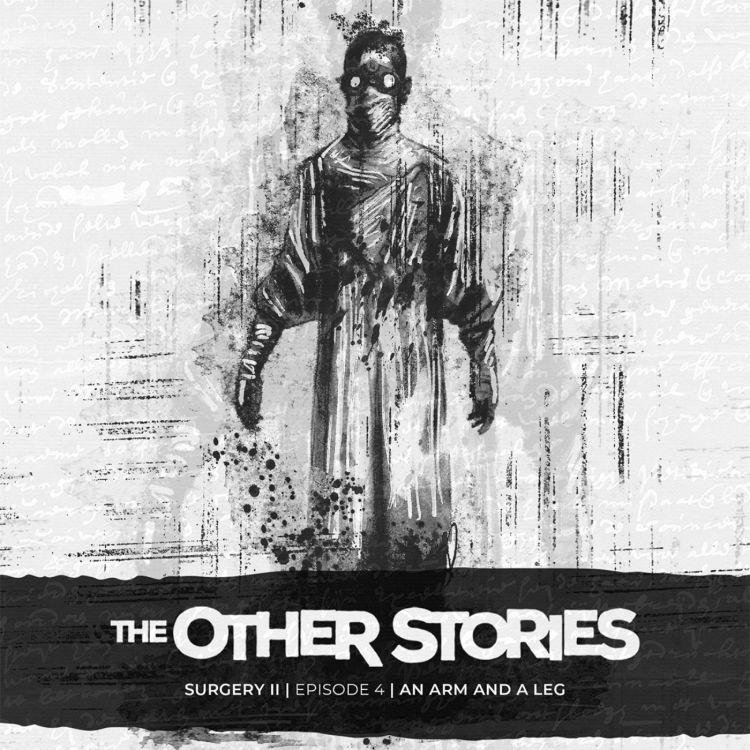 The Other Stories | Sci-Fi, Horror, Thriller, WTF Stories
This episode has been sponsored by the Getting Started Writing Short Horror Stories MiniCourse. Find out more at https://theotherstories.net/minicourse.
An Arm and a Leg
'Keegan Gibson's mother has one failing kidney left and only four months to live. A man offers Keegan a bit of hope, but it comes at a heavy price.'
Written by Lawson Ray (https://www.twitter.com/RealLawsonRay)
Narrated by Grant Patrizio (https://www.grantpatrizio.com/)
Edited by Duncan Muggleton (http://soundcloud.com/duncanmuggleton)
With music by Duncan Muggleton (http://soundcloud.com/duncanmuggleton)
And Thom Robson (https://www.thomrobsonmusic.com/)
The episode illustration was provided by Luke Spooner of Carrion House (https://carrionhouse.com/)
And sound effects provided by Freesound.org.
A quick thanks to our community managers, Joshua Boucher and Jasmine Arch
And Carolyn O'Brien for helping with our submission reading.
And to Ben Errington for content marathons he runs in the name of social media... and really tight shorts. Go on, Ben!
Lawson Ray is a fiction/horror writer who posts short stories every other week to his website at lawsonray.com. You can also find him on Twitter @RealLawsonRay.
Grant Patrizio has lent his skills to a variety of audiobooks, animated works, video games, and audio dramas, one of which got him nominated for an Audioverse Award in 2019! It's been an incredible ride so far, and the best is yet to come!
You can help support the show over at Patreon.com/HawkandCleaver
You can join our Bookclub, Movieclub, and writing exercises over at Facebook.com/groups/hawkandcleaver
T-shirts, mugs, posters, and comic books are available at www.gumroad.com/hawkandcleaver
Get help with your short stories and your podcasts by heading to TheOtherStories.Net/services
The Other Stories is a production of the story studio, Hawk & Cleaver, and is brought to you with a Creative Commons – Attribution-NonCommercial-NoDerivatives license. Don't change it. Don't sell it. But by all means… share the hell out of it.