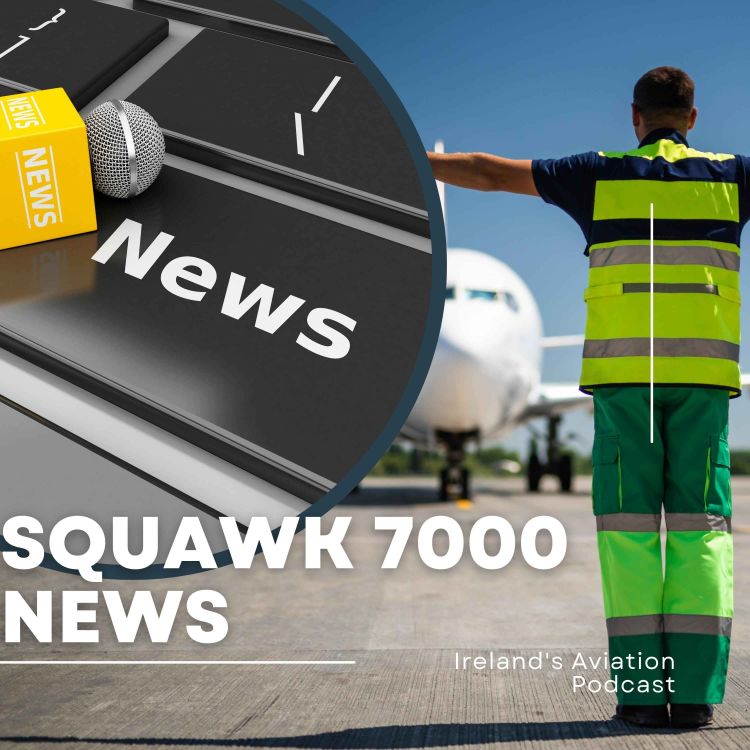 Squawk7000 - Aviation news from Ireland,
Aviation News Week Starting Nov 28th, 2022
This is Squawk 7000, bringing you a round-up of aviation news for this week starting November 28th, the headlines and information brought to you in association with Flying In Ireland.com. Remember to subscribe and keep us as Ireland's number one aviation podcast and get the news delivered to your device every Monday morning.
In the headlines this week, Hot on the heels of Norwegian, WOW and Play, a new low-cost airline, promises to bring back budget transatlantic flights. CHC Helicopter announced it had completed a trial collaboration with Priority 1 Air Rescue to deliver ground-breaking Virtual Reality ('VR') training for its Search and Rescue ('SAR') technical crew members. Cork and Dublin's airports are set to scrap the rule that liquid containers in carry-on luggage must have a maximum capacity of 100ml as soon as next year. Minister of State, Hildegarde Naughton, has asked her department to commence the mid-term review of the Regional Airports Programme.